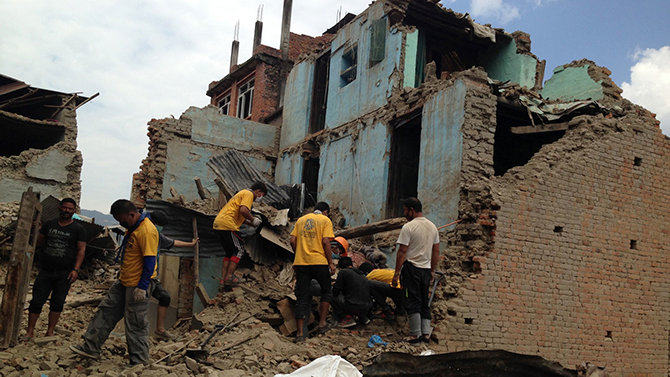 A devastating natural disaster struck Nepal April 25, 2015—a 7.8 magnitude earthquake, followed in the ensuing days and weeks by 304 aftershocks, including one of 7.3 and another 6.7. The initial temblor and its unstable aftermath took the lives of more than 9,000 people, injured more than 23,000 and left some 2 million without adequate food and shelter.
閱讀更多內容 >>
---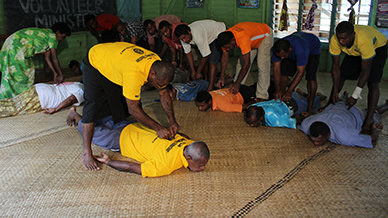 The name "Fiji" typically instills visions of a vacation paradise, picturesque South Pacific islands renowned for a thriving luxury tourism industry. But the sad truth is that a third of Fiji's population in rural villages lives in abject poverty and illiteracy.
閱讀更多內容 >>
---
Officials around the world thank humanitarian and Scientology Founder L. Ron Hubbard, as well as the Scientology Volunteer Ministers, for the life-saving help they provide.
The Principal of the Janaswea Higher Secondary School in Nepal wrote after a Volunteer Minister seminar for the teachers of her school: "It's my immense pleasure to provide a certificate to the Scientology Volunteer Ministers Nepal for their outstanding teaching awareness campaign regarding the Technology of Study Seminar. We strongly believe and work to do better in the classroom to make our students true citizens of the nation. It's my pleasure to have such a program in this institution."
閱讀更多內容 >>
---
HELP IN TIMES OF DISASTER
Volunteer Ministers answer the call in times of disaster to help anyone, anywhere get back on their feet and to help whole nations rebuild.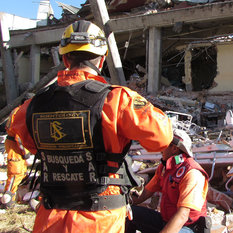 PAKISTAN:
Volunteer Ministers arrived to deliver assistance after Punjab province suffered monsoon rains.

MEXICO:
Volunteer Ministers answered the call after liquefied propane gas exploded, flattening the area.

DOMINICA:
Volunteer Ministers mobilized immediately after Tropical Storm Erika demolished half the island.
---
HELP
DISASTER RESPONSE IN NEPAL, THE NUMBERS:
Over 2,000,000 people helped
420,000 volunteer hours delivered by VMs
Over 59,000 meals provided
Over 7,000 people trained
Over 7,500 Scientology assists provided
Over 1,200 people provided medical assistance
Over 900 tents distributed
124 cities and towns helped
---
山達基志願牧師
急難救助專款
山達基志願牧師在超過260起重大災害現場協助許多次賑災。 捐款至急難救助專款來幫助我們持續拯救生命。